Preventing Pressure Sores, Which Mattress is Best?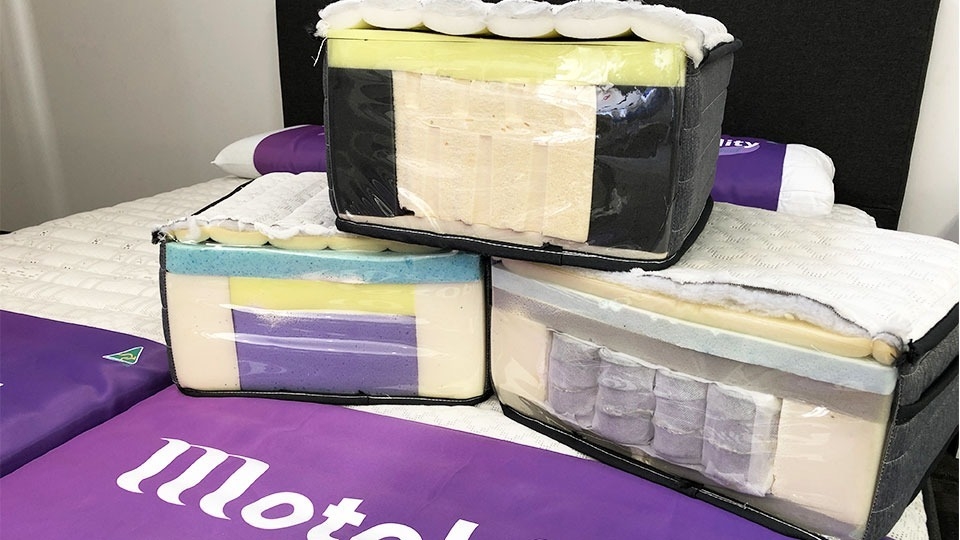 Adjustable beds
28 November 2019
Preventing Pressure Sores, Which Mattress is Best?
Adjustable Beds
What causes pressure sores?
These annoyingly uncomfortable sores (also knows as pressure ulcers) are injuries resulting from prolonged pressure and result in injuries to the skin and underlying tissue. Our skin is much more delicate than we know and placing too much pressure in any given place for a long period of time can cause damage. Most of these sores tend to show up in bonier areas of the body such as the hips, buttocks, tailbone, ankles and heels. As a result, the skin can become thin, flaky, puffy, clammy, discoloured or even broken. Unfortunately, these sores can develop quickly, and they can be extremely hard to get rid of. For this reason, one of the best things to do is to actually prevent them from happening in the first place.
Pressure Mattresses
An important part of bed sore prevention involves using the right mattress. Pressure mattresses are designed to spread the weight of your body over a larger surface area, which offers a more comfortable night's sleep and reduced ability for sores to develop. Pressure relieving foam mattresses offer what's called a "reactive surface" which means they generally contain multiple layers of special foam that "react" or "respond" to a person's body, heat, shape and movement. Pressure can also be relieved using pockets of air created in the layers of the foam.
What mattress is best for you?
Firstly, always discuss this first with your OT and/or your GP. They will assess you to see what level of risk you are for pressure sores. You can then use your risk factor to select your mattress.
Natures Contour Mattress
For those with a Medium Risk of pressure sores:
Natures Contour is a premium mattress with a high-density comfort layer. Latex performs similarly to Memory foam but gives the feel on lying on the mattress' rather than in it.Unlike most other foams, natural latex breathes, which discourages build-up of moisture and heat in the mattress interior. For comfortable sleep, you need a responsive surface for pressure relief and appropriate support for your spine and your shape. It dynamically conforms to your body and supports the natural alignment of the spine. Ideal for pressure relief and keeping the body temperature neutral.
Quantum Comfort Mattress.
For those with a High Risk of pressure sores:
As the meaning of Quantum suggests, this mattress gives the upmost in satisfaction, for both your health and comfort. It has ever-adaptive regions of high resilient foams, providing the ultimate feel of well-being.
You don't lie on this mattress… it holds you!
This mattress contains Fusion Gel which is an advanced memory foam infused with gel beads. This gives pressure relief and support, with enhanced air circulation for temperature regulation.
The Quantum Comfort layer is a Premium high-density urethane that will last longer and provide better support comfort foam luxury top quilted with a breathable Wool blend fabric. It also offers dual cover protection against allergies and Asthma.
Flexiblock Mattress
For those with a Very High Risk of pressure sores:
The Flexiblock mattress has been specially formulated to prevent and relieve sores. This mattress is constructed from many types of different foams to allow for better pressure distribution. It's an entry-level medical grade mattress, providing support and comfort. The specially laminated foam core consists of 50mm grade 40/50 on the top, then 100mm grade 21/130 middle, and a 50mm grade 29/200 base with foam walls for the ultimate in complete and total support.
Please note that foam mattresses are generally used for prevention of sores and not for treatment. You should always consult your Occupational Therapist and/ or your GP to find out if you are considered low, medium, high or at very high risk for pressure sores. They will advise you of what risk level mattress is best suited to your needs.
Custom Bed Quote

Repayment Calculator

Get in touch
For any online enquiries please don't hesitate to get in touch via the web form below, or email us directly. For any urgent matters, please contact us directly on 08 9242 7333

Subscribe to our latest blogs!
