Five Interesting Facts About Sleep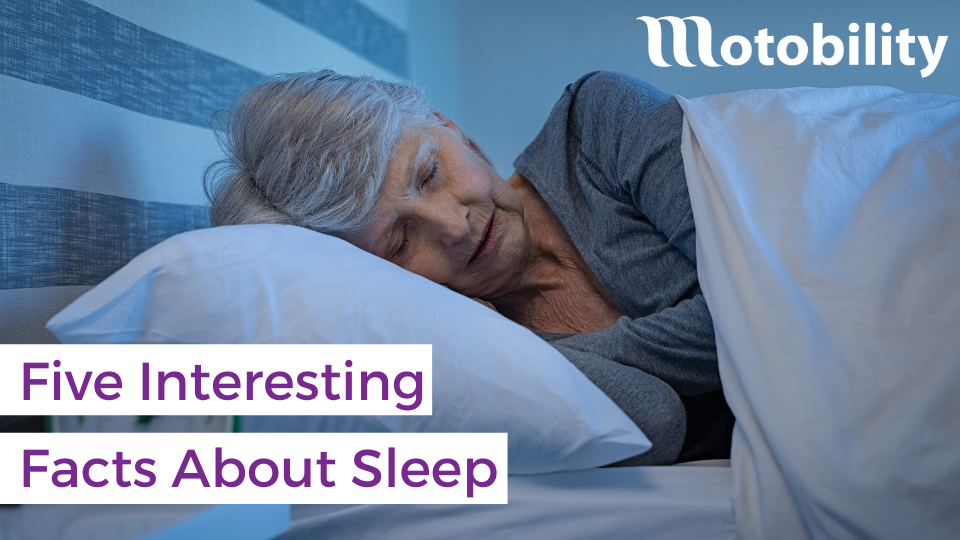 Adjustable beds
16 July 2021
Five Interesting Facts About Sleep
Five Interesting Facts About Sleep
In our entire lives, we spend most of our time in bed asleep and have no complaints. We sleep to recharge, recuperate, and feel much better, especially if we sleep in the comfort of a warm fluffy bed or custom-made adjustable bed. Sleep not only plays a vital role in all kinds of physical and mental processes, but it also helps us in so many other ways, from memory to weight loss. We listed a few valuable facts and trivia about sleep that you may want to know:
Sleep Aids Body Repair
Sleep not only recharges our tired bodies, but it also aids in repair from within. Our bodies rejuvenate during our long periods of rest and help us grow and repair muscles. That is why it is essential to sleep on comfy mattresses and adjustable beds to make our sleep sound and interrupted.
Older Adults Sleep Less
Contrary to some myths that seniors tend to sleep more, they actually sleep fewer hours than we think. In fact, aging can affect the circadian rhythm or the circadian cycle. It is a natural, internal process that regulates the sleep-wake cycle. Plus, other health-related issues like arthritic pain may affect the quality of their sleep. Thus, there are custom-made adjustable beds available in the market to make their sleep more comfortable.
The Science (or the lack thereof) of Sleep Positions
While many articles link sleeping position and a person's trait, but from a scientific standpoint, it is not yet proven. According to Terry Cralle, a sleep educator, author, and advisor with the Better Sleep Council (BSC), "the science is lacking on the relationship between personality and sleep positions." He added that we change our sleep position at least ten to 30 times, and external factors affect it, like how comfortable the mattress is.
Cooler Bedrooms Aid Better Sleep
There is a myth that says sleeping in warmer temperatures is better when it's actually not. Did you know that our body temperature drops when we sleep? It is our body's natural way of preparing us for a deep sleep at night. To avoid unwanted awakenings during the wee hours of the night or in between your slumber, it is better to find a bedroom temperature that's comfortable for you. However, most people sleep best in a room when a room's temperature is between 18-19 degrees.
Sleep-Deprived People Have Lower Pain Tolerance
Based on some studies, cutting a person's sleep in half dramatically reduces the pain tolerance threshold, but it's not 100% clear why. This is probably one of the reasons why people with insomnia and other sleep problems have increased pain sensitivity. Thus, it's essential for people who suffer physical pain to sleep comfortably in their beds.
Reference: https://www.sciencedaily.com/releases/2015/04/150430094131.htm
https://www.sleepfoundation.org/how-sleep-works/myths-and-facts-about-sleep
https://pubmed.ncbi.nlm.nih.gov/19725252/
https://www.dreams.co.uk/sleep-matters-club/25-facts-about-sleep/

Custom Bed Quote

Repayment Calculator

Get in touch
For any online enquiries please don't hesitate to get in touch via the web form below, or email us directly. For any urgent matters, please contact us directly on 08 9242 7333

Subscribe to our latest blogs!
