Seven Bedroom Hacks For A Better Sleep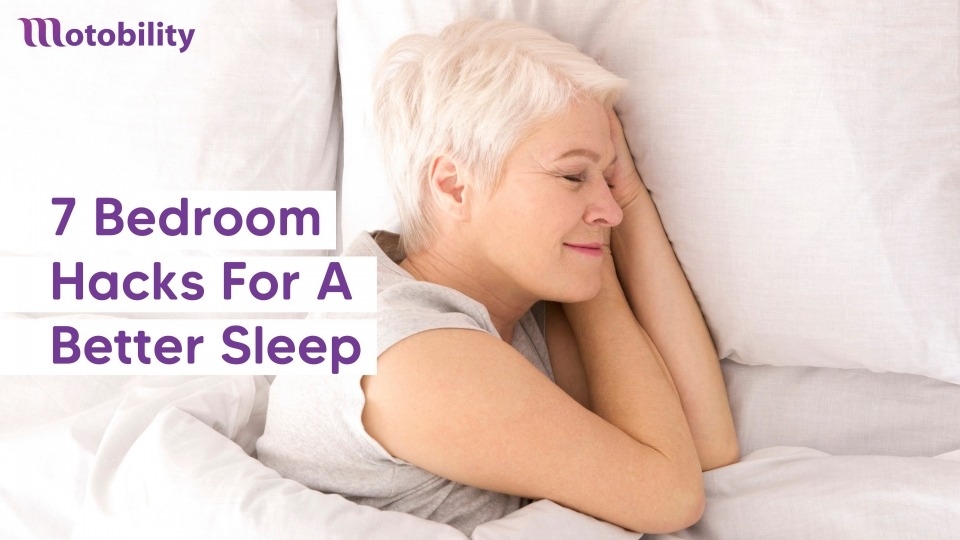 Adjustable beds
29 March 2021
Seven Bedroom Hacks For A Better Sleep
Seven Bedroom Hacks For A Better Sleep
Did you know that the bedroom we sleep in affects the quality of our sleep? In an article from HuffPost, our sleep environment greatly affects the quality of our nightly slumber. Most of the time, we take it for granted as we focus more on making the best bedtime routine and managing our drift-off and wake up times.
We muster our energy for these two aspects without looking at our bedroom environment. From the bed itself to the blankets and pillows and even the little clutters, these things may ruin a good quality sleep, especially if you have a recurring health issue. So we listed down the things that you might want to tweak to turn your bedroom into a restful place of good nights and sweet dreams.
Your Bed Matters
We spend one-third of our lives sleeping, so it's important we do so comfortably and have a bed that suits our needs. If you're dealing with health issues such as arthritis, back pain, sleep apnea etc, an adjustable bed can dramatically improve your sleep experience and help you find a comfortable sleeping position that you won't find with traditional beds. Further, adjustable beds can greatly assist in getting in and out of bed!
Regularly Change Your Sheets
Nothing feels nicer than lying down on your bed with soft pillows and fresh sheets. Regularly change your sheet at least once weekly. That icky feeling of dirty linens disrupts sleep, so make it a habit to change sheets regularly.
Get Quality Pillows
Just like getting a customised bed, get a set of pillows that would give you a more comfortable sleep. Remember that a good pillow shouldn't deflate and provide support to your neck and head. Motobility has a range of different pillows, including contoured and infused memory foam, to find the right support for you.
Control Bright Light
Bright lights outside may hinder you from falling into a deep sleep. Control the lighting in your room by putting window coverings, such or blinds. Window coverings are also a great way to add more atmosphere to your room. Just make sure to open them once your up to let in the sunshine!
Learn to Declutter
A messy bedroom is a sleep disrupter. According to research, our brains like order. Being disorganised and cluttered surroundings have a cumulative effect on our brains. A messy and unruly bedroom can drain our cognitive resources. It may reduce our ability to focus. So keep it a habit to always clean and declutter your room before you go to sleep.
Keep Your Room Cool
Our bodies cool down when it prepares us for sleep. If our body is cooler, it would be easier for us to sleep and stay asleep for the rest of the night. To enter into an uninterrupted good nights sleep, set your room's thermostat between 15.6'C and 19.4°C (60 and 67°F). This method will provide the optimum sleeping temperature and stop you from waking up due to overheating. Keep in mind that we are all different, and our bodies regulate differently!
Aromatherapy Helps
Surely you have heard about the many benefits of Aromatherapy. It is also true with sleep. It is recommended to use some calming and soothing fragrances to relax your mind when preparing for bed. Use subtle scents like lavender, Chamomile, Bergamot, Jasmine, Rose and Sandalwood to help you calm your mind and get ready for bed. There are many ways to add these scents to your room, including body lotions, candles, air purifiers and more.

Custom Bed Quote

Repayment Calculator

Get in touch
For any online enquiries please don't hesitate to get in touch via the web form below, or email us directly. For any urgent matters, please contact us directly on 08 9242 7333

Subscribe to our latest blogs!
