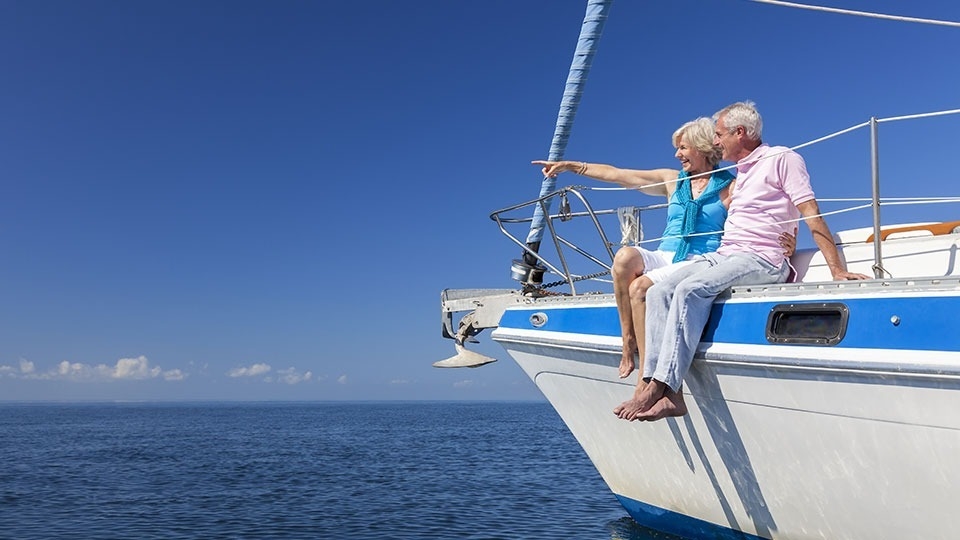 Travel
28 August 2020
Top 4 WA Staycation Spots to Visit Right Now!
Just because we can't get out of WA and visit our usual hot spots like Bali or Europe, doesn't mean we can't have an amazing staycation right here in WA! In fact, Perthian's right now, are taking advantage of cheap flights, deals and offers, both North and South, that are hard to refuse. So here is a list of 4 of the hottest vacation spots right here in WA that you just can't miss!
BROOME
Everyone talks about going to Broome eventually. The problem is just one thing; flights are far too expensive. Thanks to Mark Mc Gowan's WA Recovery plan, over 8000 discounted tickets have been made available from Perth to Kununurra AND Perth to Broome!
With the WA government and Virgin Australia agreement, you can now get a one-way flight straight to Broome for as little as $199 between July and 31 October. With flights to Broome normally being well over $1000, this is the PERFECT opportunity to finally see what Broome is all about.
What to do in Broome?
Great question! If you've never been there you don't know what you're missing! You can:
Ride Camels on the beach: https://www.viator.com/tours/Broome/Broome-City-Sightseeing-Tour-with-Optional-Camel-Ride/d789-59521DBS_1DBS1
Go on a 4-wheel drive tour to Cape Leveque: https://www.viator.com/tours/Broome/Cape-Leveque-4WD-Tour-from-Broome-with-Optional-Return-Flight/d789-59521DCL
Go whale watching: https://www.viator.com/tours/Broome/Whale-Watching-Sunset-Cruise/d789-120608P2
Visit stunning Cable beach!
Book in for a pearl farm tour: https://www.williecreekpearls.com.au/pages/willie-creek-farm-tour
EXMOUTH
Aside from being one of WA's biggest fishing hotspots where you can catch anything from barracuda to even a reef shark right off the beach (yes we've seen it happen), Exmouth is closer than Broome if you're planning on driving AND it's packed with gorgeous sights and things to do and see. Exmouth is also SUPER family friendly with plenty of caravan parks with pools and playgrounds to keep the little ones happy and busy!
What to do Exmouth?
Swim with the whale sharks: https://www.ningaloowhalesharks.com/book-online.php?
Take a glass bottom boat tour: http://www.glassbottomboat.com.au/
OR hire glass bottom kayaks! https://www.exmouthadventureco.com.au/
Charter fishing: https://www.viator.com/tours/Exmouth/Montebello-Island-Fishing-Charters/d4752-67487P3
Catamaran snorkelling & humpback whale swimming: https://www.viator.com/en-AU/tours/Exmouth/Humpback-Whale-Interaction-Experience-on-a-Luxury-Sailing-Catamaran/d4752-7954P2
Eat at the famous Pinocchios in town (now called the BBQ Father) great food, great drinks, great everything! https://thebbqfather.com.au/
Take the Yardie Creek Boat Tour: https://www.yardiecreekboattours.com.au/
KALBARRI
Located just 2 hours from Geralton, this gorgeous town is easily one of the most beautiful destinations for a holiday in WA. Kalbarri is renowned for its perfect climate that allows for wildflowers to grow year round. There are great fishing spots, sky blue waters and incredible cliffs. Don't miss the parrot breeding centre and watch the pelican feeding they daily.
What to do in Kalbarri?
Visit the Parrot Breeding Centre: http://rainbowjunglekalbarri.com/
The Abrolhos Islands are a must see: https://www.kalbarriscenicflights.com.au/kalbarri_scenic_flights_fly_float_abrolhos_islands.html
See Pink Lake (yes due to a carotenoid producing algae, the lake is actually pink): https://aimeescompass.com/pink-lake-kalbarri-how-to-find-the-pinkest-part/
The incredible rock formations in Kalbarri National Park:
KUNUNURRA
There is so much to do and see in Kununurra. The place really doesn't get as much attention as it deserves. If you're looking for the real outback, then this is it! The best way to see this part of beautiful WA is by 4-wheel drive. The scenery of the natural wilderness is to die for.
The most popular places to visit in Kununurra are:
See the Bungle Bungle Range dome-shaped rock formations that have been over 350million years in the making: https://www.bunglebungleguidedtours.com.au/
See Lake Argyle, the largest man-made lake in the Southern hemisphere:
Visit the stunning Mitchell Plateau and Mitchell Falls: https://www.westernaustralia.com/en/Attraction/Mitchell_Plateau/5ac2f3ff04c5fac723af1680
The Argyle Diamond Mine is the largest diamond mine on the planet. It produces over 20 million carats of diamonds every year:
If you haven't seen El Questro Station then you are not living! This station is home to some of the most breathtaking views in West Australia.
Go horseback riding, visit Emma Gorge, see Zebedee Thermal Springs, or visit one of the many other gorges or ridges: https://www.elquestro.com.au/explore/activities-and-experiences/self-guided-hikes
Better yet, stay at the El Questro Homestead for serious 5 star luxury you will never forget!
Again with cheap flights from just $199, who could say no?

Custom Bed Quote

Repayment Calculator

Get in touch
For any online enquiries please don't hesitate to get in touch via the web form below, or email us directly. For any urgent matters, please contact us directly on 08 9242 7333

Subscribe to our latest blogs!
