What are the Origins of Black Friday Sales?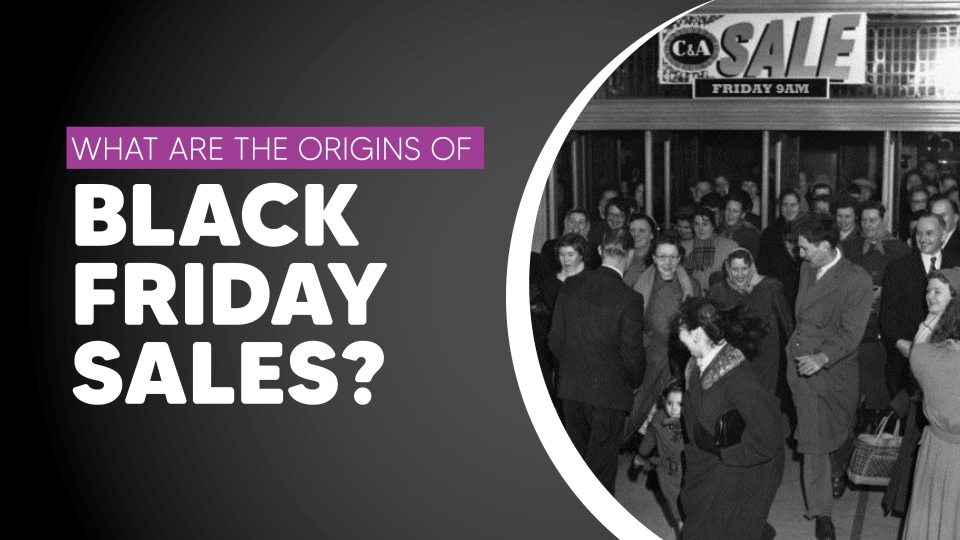 Latest News
24 November 2020
What are the Origins of Black Friday Sales?
What You Should Know About Black Friday Sale?
The year 2020 is about to end (yay!) and that only means one thing - SALE, SALE, SALE! Aside from the usual holiday feels and the Christmas rush, people are also excited about snatching great deals during the annual Black Friday Sale. But aside from big brands giving discounts and hefty price cuts, what do we know about this annual event? Here are the things you should know about the Black Friday Sale.
What is the Origin of Black Friday?
Black Friday originates from the United States and falls on the fourth Friday of November after the Thanksgiving holiday. This kicks off the holiday season with many savvy shoppers ready to take advantage of big discounts at the annual Black Friday Sales. This tradition is something Australians have adopted in recent times, with Forest Chase in Perth's CBD the goto spot for us West Australians looking to grab a bargain.
Black Friday and its Dark Roots
The term for this retail bonanza that we know now as a major shopping event is said to be coined from a financial crisis. To be specific, it's the crash of the U.S. gold market. According to History.com, two Wall Street financiers Worked together to buy up as much as they could of the nation's gold, hoping to drive the price sky-high and sell it for astonishing profits. It then led to everyone's bankruptcy on September 26, 1869, which happened to be a Friday!
In another story, it is said that the term "Black Friday" was coined by the police from Philadelphia, United States in the 1960s. According to billypenn.com, they referred to it as "Black Friday" because nobody really wanted to report for work on the day after Thanksgiving thanks to the monstrous traffic jams in the city and overcrowded sidewalks filled with not just shoppers but also attendees of the annual Army-Navy Game.
Marked "Black" on Accounting Ledger Book
There were other tales that sprouted on why Black Friday is called as such. In some stories, it was mentioned that the retailers were the ones who were responsible for it. These retailers were said to be operating at a loss for an entire year and they only gain profit on the day after Thanksgiving. It is said that the term was derived as retail stores accounting records mark "red" for losses and "black" for profit.
Australia's Love of Black Friday
A recent survey by Finder revealed that 71% – equivalent to 13.8 million Australians – plan on shopping this Black Friday and Cyber Monday. The research shows Aussies will spend $3.9 billion in November on a variety of products including clothes, health, beauty, gadgets and technology.
Cyber Monday
In 2005, a term "Cyber Monday" was created as Black Friday's online counterpart. It was also used by smaller retail websites as a platform to compete with their larger competitors. In 2019, Cyber Monday raked the US $9.4 billion and surpassed Black Friday as the biggest shopping event of that said year.
Get A Black Friday Deal from Motobility
To join the Black Friday discount frenzy, Motobility has slashed the price of the following items:
Kymco Super 8 down from $4,200 to only $2,900
Solax Mobie down from $3,900 to only $2,800
Solax Travel Case down from $590 to only $450
Tallboy walker down from $195 to only $140
The Motobility Black Friday sale begins on Wednesday, November 25, 2020 and runs until December 2, 2020. Give us a call on 9242 7333 to find out more on these deals!

Custom Bed Quote

Repayment Calculator

Get in touch
For any online enquiries please don't hesitate to get in touch via the web form below, or email us directly. For any urgent matters, please contact us directly on 08 9242 7333

Subscribe to our latest blogs!
