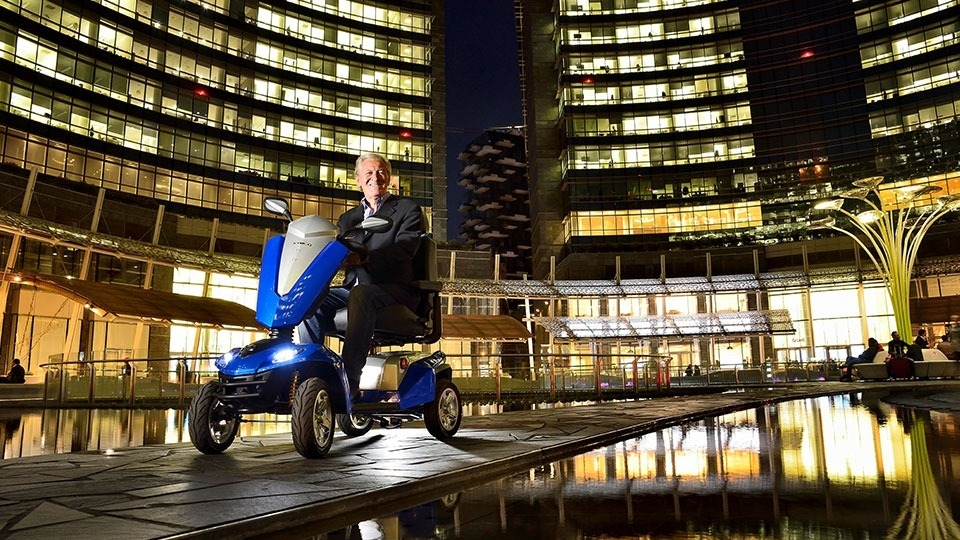 Scooters
28 November 2019
How to get around if you lose your license over 80?
If you weren't already aware, in WA when you reach 80, you're required to undertake a medical assessment in order to maintain your licence. If you are not approved, your license may be refused. So the question is, how do you get around now? The bus stop and train station are too far to walk to (or nowhere near when you live) and your family aren't close enough to take you where you need to go every time you need to get out of the house. Your stuck for life!!
Ride Share
Ok take a breather first of all. Lucky for you it's 2019 and there are actually other options that you may not be aware of. Ever heard of a little company called Uber? Uber offer an option called Uber Assist. Uber Assist are certified drivers who offer special assistance to riders who need extra help such as the elderly and those with disabilities. The rides are private and hold 1-4 people, the drivers provide "at your front door" assistance including getting you in and out of the car AND, best yet, the price is the same as an Uber X (regular uber fair). Uber Assist is available in every major city in Australian and a large range of rural areas as well. You can get Uber with a simple app download onto your phone. Check out their site here for more details
Don't like Uber? Try Ola or check out Sheebah, an all-female service all women drivers and passengers, you an even take your pet.
Scooters
So, what's the next best thing after a car? A scooter! You may not know it but scooters are a very popular replacement for cars. We have a wide range of self-folding travel scooters, yes you heard me, you hit a button and they fold themselves up like a transformer. Some weigh as little as 23kg (battery and all) and easily fit into the boot of your car. The Mini Comfort is just 54cm wide, perfect for squeezing between aisles at the shops. The SupaScoota 200 can hold up to 200kg!! And for the ultimate experience, the Solax Predator 350 (if you could even call it a scooter) is a four-wheel drive machine run on four battery powered motors, one for every wheel, each 350 watts strong! Turn heads on your way to the shops or take it for some serious off-roading. Your only problem will be keeping the grandkids away.
New-Age Public Transport
And lastly, public transport. I can hear your eyes roll. Yes, you've always hated it, it smells, the people are noisy, you have to walk in the hot sun and rain, you've never liked it. But let me ask you something? When was the last time you took a bus or the train? Maybe 5 years ago? 10, 20? I said it before and I'll say it again, it's 2019, a LOT has changed. Today's transport is vast improved from several years ago, offering more services, more often, easy tap on, tap off payment systems, spacious carriages with ample priority seating and for added security, there are guards at certain times of the day and night, and guess what? It's all free. In Perth you get free access to all Transperth services as long as you have a Seniors, Pensioners or Veterans SmartRider card. How good is that?
TIP: Skip the long walk to the train station and drive your scooter there, chain it in the bicycle lock up area or take it on the train into the city with you. Don't forget, you can also take your scooter on the bus (check your scooters measurements with Transperth in advance to ensure it will fit on their busses).
See the Brightside
So at least you'll now be saving money on insurance and fuel and you'll be getting a little more needed exercise. Your public transport is free. Your new scooter is SO fun to use. There are umbrellas and this is a good time to go buy that gorgeous sun hat you've been wanting. You may have friends in the same situation who would be happy to catch up mid-way point on a train line at a new café, or you can always start hounding your children to come get you, besides, you made them, they owe you right?
Happy travels.
Custom Bed Quote

Repayment Calculator

Get in touch
For any online enquiries please don't hesitate to get in touch via the web form below, or email us directly. For any urgent matters, please contact us directly on 08 9242 7333

Subscribe to our latest blogs!
