Are Travel Scooter Accessories Really Necessary?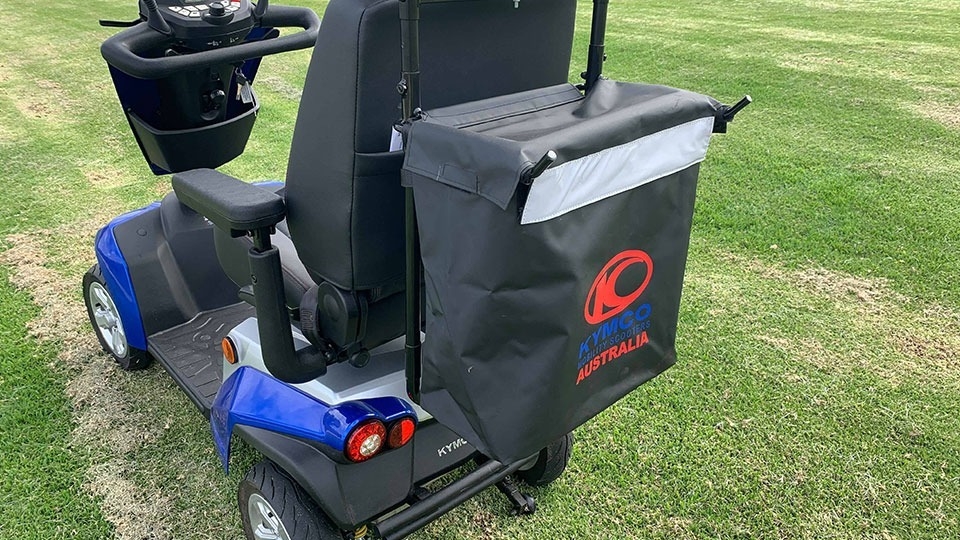 Scooters
28 November 2019
Are Travel Scooter Accessories Really Necessary?
Scooters
Whether you're a frequent jetsetter, flying overseas to sail the South of France in your multimillion dollar yacht, clinking champagne glasses with the likes of George Clooney, or you prefer the same annual trip to good old same, same but different Bali, there's a travel scooter accessory for you. The question is, do you really need accessories? Surely, your trusty old faithful bag you trekked around Italy with back in 1992 will do the trick…or will it?
Battery carry bags
One thing you may or may not know already is that airlines require you to remove your travel scooter's battery before you fly. Now a scooter battery isn't like the one in your phone, it's bigger and you can't just pick up a replacement at your local 7-eleven should you accidently lose it after too many Bin-Tang's at the Bali airport. It's important, like your passport, and you don't want to lose it. Your passport may get you in and out of the country, but your scooter gets you to the toilet. Which one poses more urgency? See my point?
Having a battery carry bag, especially one that's lightly padded and fits your battery perfectly AND that holds your passport, is quite literally the necessary item to travel with. Not only do these bags hold your important documents, you can also store extra items in them such as your printed tickets, phone, keys and hand sanitiser for the plane (again, you know what I'm talking about!) And just a small hack, if you bring the double zipper handles together, you can actually lock them shut using a small luggage lock. Just don't lose the keys!
Front Baskets
Collapsible front baskets are where it's at these days. These baskets attach easily to the front of your scooter and they fold up like origami but with the ease of merely gently pulling them open or pushing them closed. A proper front basket allows you to keep an eye on your personal items while travelling.
Side-bag or Rear-Bag
Storage is a premium on any holiday, especially if you don't have to carry it. You will find that any bag or basket will fill up quickly with your companions waterbottles, beach towels, camera and more. That's why we love the Solax Side Bag so much. It is designed like a normal Satchel type bag, with a number of different compartments and a long over-shoulder strap. There are two different ways to attach this to your travel scooter.
1. As a side bag
Unzip the zip at the back of the bag and slide it over the armrest of your Travel Scooter
2. As a rear bag
Undo the strap and loop it through the backrest of your travel scooter. This is a great option if you are concerned about security, as this attaches it firmly to the scooter, so no-one can simply pull it off and run away.
If your travel scooter has armrests you can add up to 3 bags to your scooter!
Docking Station
Leaving this handy docking station next to your Balinese hut door is a great way to remind yourself to charge your scooter. No need to take your scooter out of your hire car when you get back to your Balinese hut for the day. When leaving your final destination for the day, remove your battery first, then load your scooter into your hire car boot. Place it in the docking station to charge overnight, bring it with you in the morning, remove your scooter from the boot of your car to start your day and pop the battery back in, voila!
Go now, see the temples of Bali on your travel scooter, at least it's cheaper than a Tuk Tuk right? Happy travels!
Custom Bed Quote

Repayment Calculator

Get in touch
For any online enquiries please don't hesitate to get in touch via the web form below, or email us directly. For any urgent matters, please contact us directly on 08 9242 7333

Subscribe to our latest blogs!
