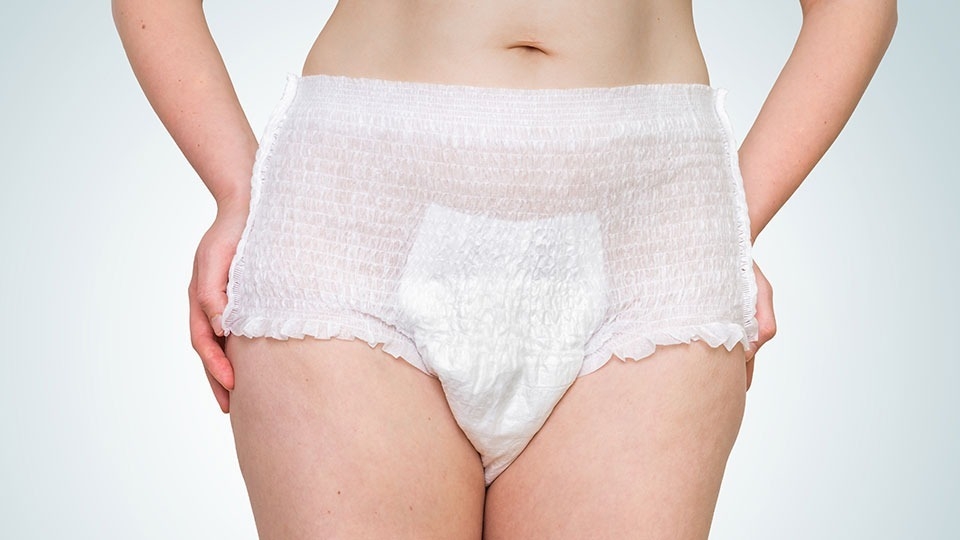 Latest News
28 November 2019
What to do about incontinence?
As much as we don't like to talk about it, incontinence happens to the best of us and at some point we're going to have to talk about it. Incontinence problems affect everyone from children, to adults, to the elderly from all different cultures and backgrounds. Contrary to popular belief, the elderly are not the only ones who are affected by incontinence. According to the State of Victoria's Better Health website, one in three women who have given birth experience loss of bladder control, one in five kids wet the bed, one in one hundred adults never actually achieve full bladder control during the night and one in twenty adults experience issues with bowel control.
So when faced with the challenges of incontinence, aside from seeing your GP, how can it be managed? How do you keep from wetting your bed or having an accident in your car or your favourite chair? What about when you visit a friend or a family members home!?
Waterproof plastic sheets that fit over your mattress are handy to help battle the issue, the only problem is needing to get up in the middle of the night to remove all of your pillows, blankets, top sheet, fitted sheet AND then your plastic sheet, only to make the entire bed all over again. I don't know about you, but after all that I don't think I'd fall back asleep so easily. On top of it all, if you share a bed with your spouse then needing to wake them to get off the bed while you change everything is an added stress no one needs.
So what's the solution? Imagine that during the night, a pad that sits over your fitted sheet could actually just absorb the liquid. If this pad could be easily pulled off your bed in one go without having to strip absolutely everything offin the middle of the night without you having to make it all over again, that would be ideal wouldn't it? If this pad had the ability to just hold the moisture until morning so that you didn't HAVE to get up to change it, wouldn't that be even better? This pad is a real thing and it's called the Boss 40. The Boss 40 holds a whopping two and a half litres of fluid, it's 100% fully waterproof and it absorbs the liquid using a unique wave pattern in the stitching, kind of like a giant piece of Handee Ultra Paper Towel (but prettier). Even better, this pad doesn't take up the entire bed. It's only 90cm long. You lay it on your bed overtop of your fitted sheet and simply tuck the "wings" (sides)under your mattress. Keep your top sheet and blankets on, it's quick and easy to remove or to place a second one on during the night if you want to change it. In the morning, simply chuck it in the wash, hang to dry on even the coldest day of the year and have it ready to use again the following night. Another great feature about this pad issince it doesn't take up the entire bed, no one will know it's there when guests pop by. Just pull your blanket up a bit when you get out of bed and no one will know it even exists.This means no more wearing uncomfortable, chaffing incontinence pads to bed every night. This will save you money AND reduces your impact on the environment. The fabric itself offers a plush cotton on top that's non-pilling (ugly fuzzy lint balls don't show up after washing) the base is made from a combination of polyester viscose with a sanitised felt core. This pad starts from as little as $61.95 for a single bed And it's GST free!
If you don't need the hefty two and a half litres of absorption, your other option is the Blue-e Velour Bedpad. This pad has all the same great features as the Boss 40, accept it holds one and a half litres of fluid, it comes in a stunning dark teal colour(perfect for concealing the appearance of liquids) and it starts at just $52.95 for a single mattress and again, it's GST free!
A bed pad is nice, but what about preventing the embarrassment of having an accident in a chair, your car, or even after a hearty laugh at the dinner table while visiting family? This is where the Protect-e Chair Pad comes in.
This chair pad is incredibly versatile. Keep one at home and one in your car. Take the one in your car with you when out seeing friends.Again the dark colour conceals any accidents. It washes and dries just as easily as the bed pad, holds half a litre of fluid and it comes in two sizes, 48 x 48 cm or 50 x 50 cm for only $24.95 and $39 (both GST free!) It still has that same reliable diamond pattern like the bed pad to offer super-fast absorption without pooling and it's completely waterproof. Have peace of mind knowing that your favourite chair will remain clean and dry, all the time.
One thing to note, this chair pad is suitable for any non-leather chairs. The base of the pad is a tad slippery. Placing it on an already slippery surface such as a leather chair could cause you to slide off your seat when using the lift function in your bed chair (lift recliner chair). If using with a regular leather, non-lifting chair or a fabric bed chair, the pad stays on just fine.
Why do love these pads here at Motobility?
They dry SO quickly!
Lightweight and machine washable
Offer RAPID absorption
Made in Australia so you know you're getting a quality product
The bed pads fit nearly any bed
Fully 100% waterproof
Reduces potentially embarrassing situations
Helps you sleep easy and stress less!
Custom Bed Quote

Repayment Calculator

Get in touch
For any online enquiries please don't hesitate to get in touch via the web form below, or email us directly. For any urgent matters, please contact us directly on 08 9242 7333

Subscribe to our latest blogs!
