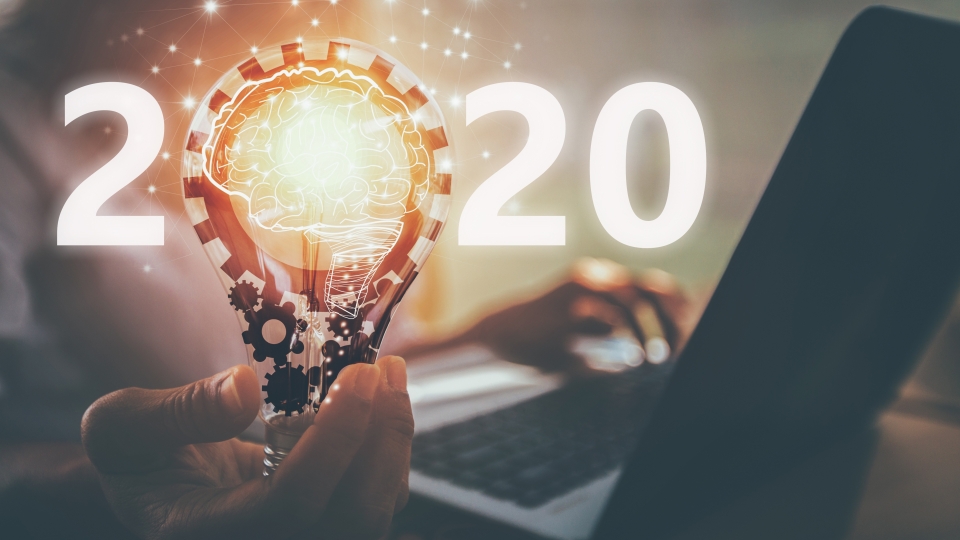 Latest News
07 September 2020
The 5 Coolest Gadgets for Assistive Technology in 2020
Firstly, what is assistive technology? Assistive Technology is any device or piece of technology, being large or small that assists a person in completing everyday tasks, that due to a disability, they may be unable to do. These include mobility scooters or even speech or listening devices. If you think that some of these devices are slow or outdated then guess again, because it's 2020 and the assistive technology gadget industry is booming with new ideas and improved high-tech products. Let's take a look at 5 of the most innovative, coolest new assistive gadgets on the market.
Nike Air MAG Trainers
If these shoes look familiar, then you're not the only one! These incredible looking runners designed by Nike were created after the self-lacing shoes worn by Marty McFly in Back to the Future. Not only did the trilogy foresee the invention of the ever-popular smartwatch, but they also appeared to predict the creation of these super cool assistive-tech shoes. With the simple press of a button on the upper side, these shoes literally light up and essentially "lace-up" or "tighten" for you. Aside from pleasing Back to the Future fans the world over, Nike's main goal with bringing this invention to life was to help those with disabilities, specifically anyone who cannot tie conventional laces. It was only fitting that Michael J Fox (who has Parkinson's disease) showcase a pair on Jimmy Kimmel Live when the shoes went public in 2015. The video was published on YouTube October 21st, 2015, the same date that Marty McFly travels forward in the movie.
Watch Michael J Fox demonstrate these self-lacing shoes here: https://www.youtube.com/watch?v=F1Kazbz_3Hw
The Genny
This all-terrain mobility product resembles a cross between a wheelchair, mobility scooter and a Segway. This device uses just two large wheels yet is fully self-balanced, it handles curbs, can manage a set of stairs, AND it can drive on sand and snow! Yes, we're serious!
The inventor of this incredible chair was tired of being limited by the one thing that stops every wheelchair user from really getting around, and that's staying on the path. Getting off the path and going anywhere you want was the main goal for Paolo Badano, who found himself wheelchair-bound after a car accident. The Genny contains sensors that detect a shift in the user's body weight and tells it whether to go backward, forward, slow, brake or turn. These sensors also mean the device is completely hands-free.
Watch this video to learn more: https://youtu.be/rWRQsbDBR48
Or, check out the Genny website here:
https://www.gennymobility.com/int/products.html;jsessionid=B3CE6A9CECD1D4FDBBE3AABE25B280E7
Sesame Enable Touch Free Control
Sesame started as software for a smartphone that allowed the user to operate their phone using nothing but their head. Simply saying "open sesame" automatically unlocks the phone using voice recognition technology. Once your phone is on, the camera tracks your heads position carefully. A cursor allows you to turn your left or right or nod to navigate through the phone to make calls, send text messages, send emails or use applications.
Sesame has now expanded their range to be useable with tablets, Windows for PC (which controls your laptop using just your head) as well as their newest product the Talking Keyboard (which allows you to type completely hands and voice free).
To learn more about Sesame Enable Touch Free Control, check out their website here:
https://www.sesame-enable.com/
The world's 1st drive from wheelchair car – the Kenguru
Needing to pack up your wheelchair and get it and yourself into the car after every stop is a huge pain! Luckily this small electric vehicle invented in Hungary and now built in the US, is the perfect solution. The little car only drives up to 45km/h on two, 2kw motors and travels between 70-110 km on a full charge. Once inside, motorcycle style handlebars steer the Kenguru while current users wait for the newer joystick controller version to be finalised. The handy little car retails for around $25,000 US. For more details check it out here: http://www.kengurucars.co.uk/
Braille Smart Phone
When over 39 million people across the globe are blind, and 285 million people are visually impaired, coming up with a smartphone they can use seems like a no brainer. This incredible phone uses a grid with pins that go up and down to display information to the user. They simply touch the pins raised on the grid to read the text. You can even take a photo of a person, then touch the phone to get a sense of what the person looks like. A photo can be taken of a page from a magazine or book, the phone then converts the text to braille so it can be read. The phone also creates a raised visual of things like maps to help a visually impaired person find their way around. This incredible phone, by far, beats any other innovative technology out there!
Watch here to learn more: https://www.youtube.com/watch?v=ZSFpxVc0Gm8
Check out the Braille Smart Phone website here: https://dagar.me/braille-phone

Custom Bed Quote

Repayment Calculator

Get in touch
For any online enquiries please don't hesitate to get in touch via the web form below, or email us directly. For any urgent matters, please contact us directly on 08 9242 7333

Subscribe to our latest blogs!
